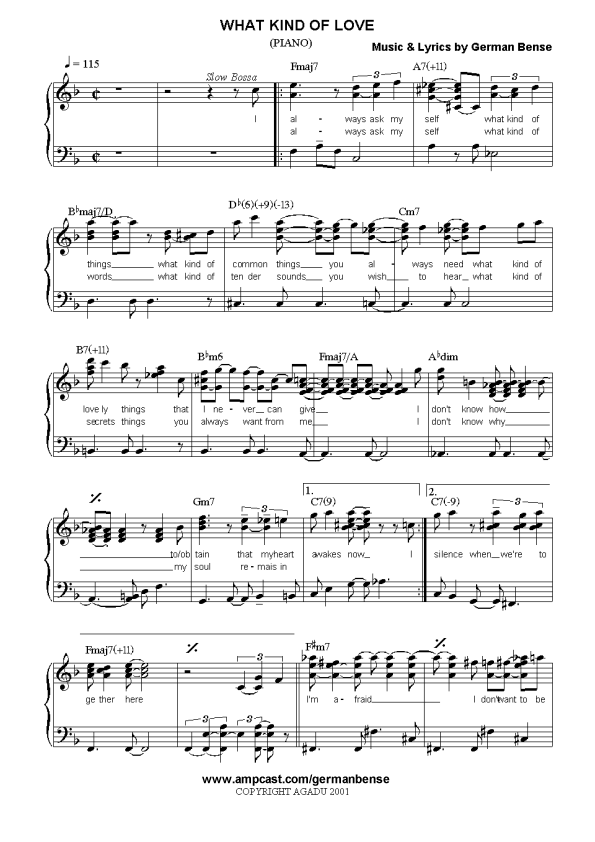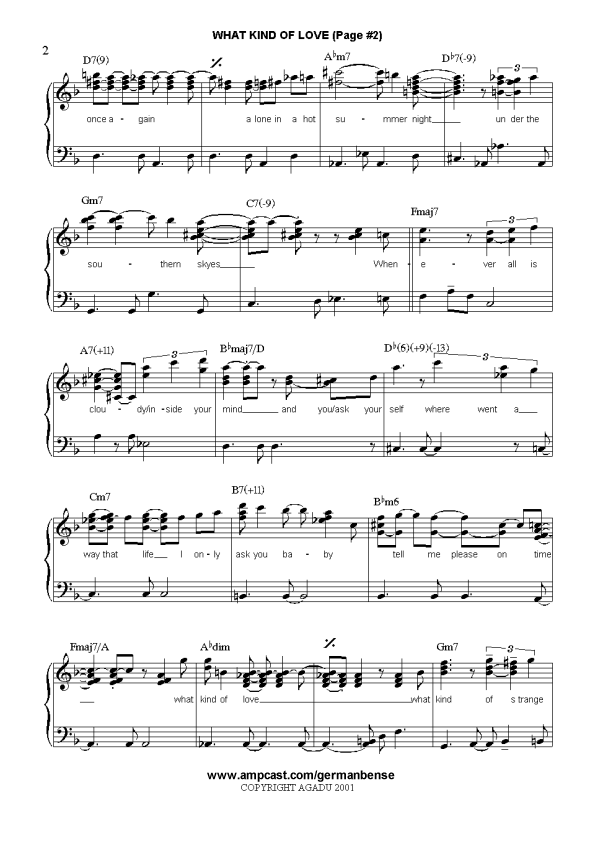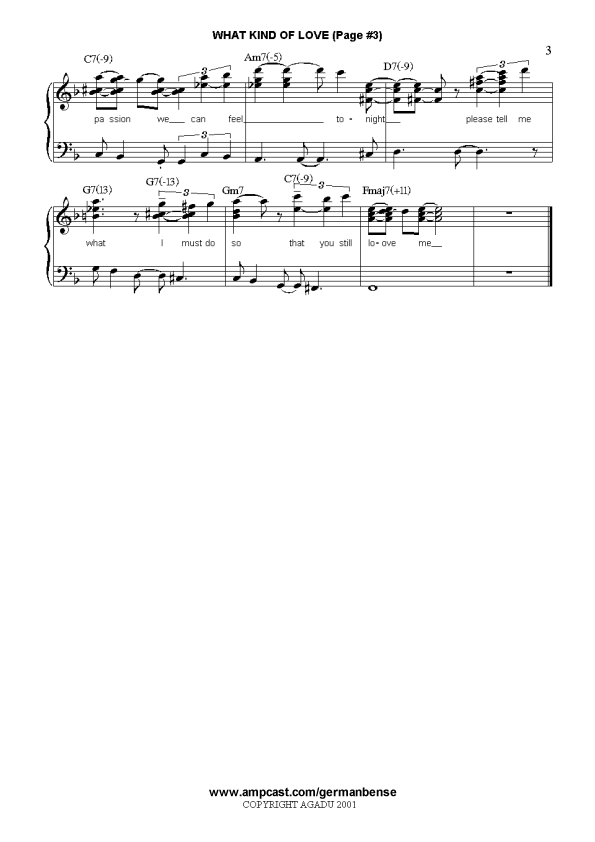 PIANO SHEET MUSIC LIST - CHOOSE THE BOSSA NOVA
Piano sheet music and video of "What kind of love"
What kind of love? A question asked with "Bossa Nova marks". Love resist any measure, music too ... some people believe that exists a "lovemetrer" to qualify the love and all its variables. Great mistake. In an endeavor to learn more concerning the human mind, some scientists today use the theory of "fuzzy logic", And I almost certain that love is one of the best examples of that "conceptual-statistical" experience. Love is not binary (neither the bossa nova), love lacks the linear simplicity that many people atributed. Love is much more complex, love haven't visibly demarcations. Love floats in a fuzzy cloud, submerged in its own "logic-illogic" ... as the sea, which seems to be always static, but really varies daily in an almost imperceptible way... love only changes dramatically when a sudden passion storm drags everything.