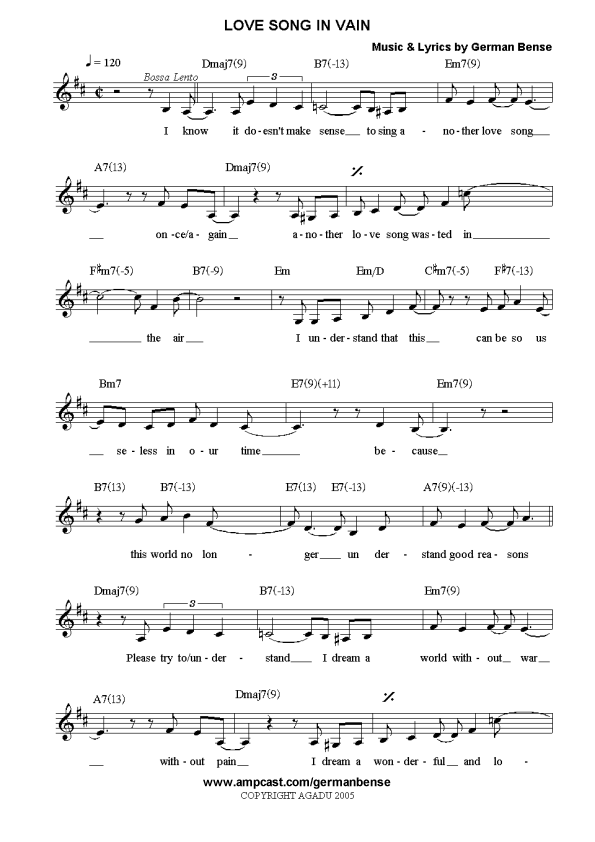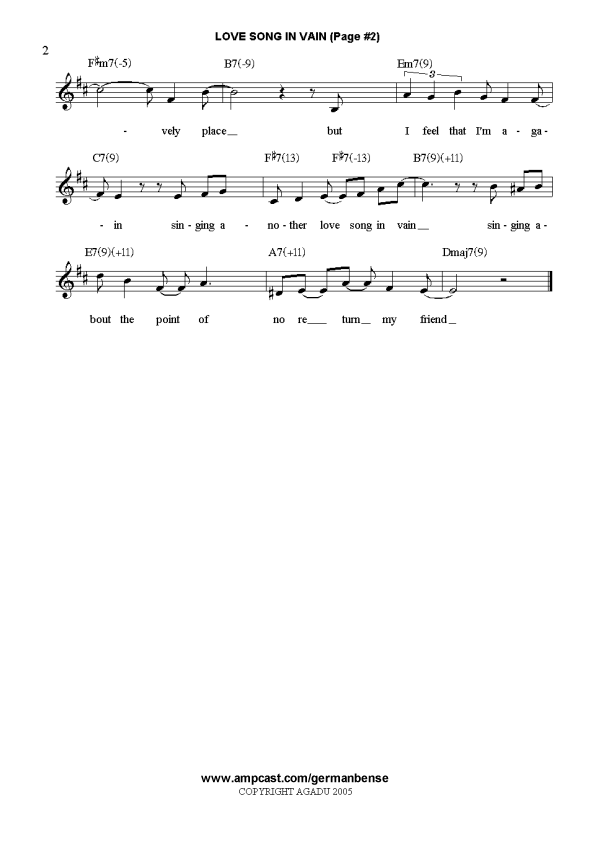 LYRICS, CHORDS & MELODY LIST - CHOOSE THE BOSSA NOVA
Lyrics, melody and chords in real book format and video of "Love song in vain"
"Love song in vain", the song that gives the name to my third disc 100% of Bossa Nova.
But why love song in vain?
As in the descriptive chronicle of other of my musics I say that the bossa nova is love, light, nature, peace, beauty, a way of seeing the world and also a kind of life.
Now, all that ecstasy of life, all that love and worship the beauty of the soul, today is on a collision path with the modern world, violent, materialistic, cruel and insensitive (in a high percentage of situations ).
So once I have solved the album tracklist, I saw that mostly of the songs that I had included, made a cult of love (except "Our Silent World" and "Heróis rabo de palha").
Then I wondered if it really was worth continuing singing to love so no one in this world listen, I wondered if that message of love turned record album really worth it, if that manifestation of my spirit could seduce other hearts.
And as the result of that inquiry, which I consider myself about my work, becomes the "Love of love in vain", the missing music, the title that the disc hadn't yet.
While I wrote this song as a bossa nova classic, I confess that the lyrics doesn't convey a cheerful message, I just want to. at least, do a simple asking to reflection.