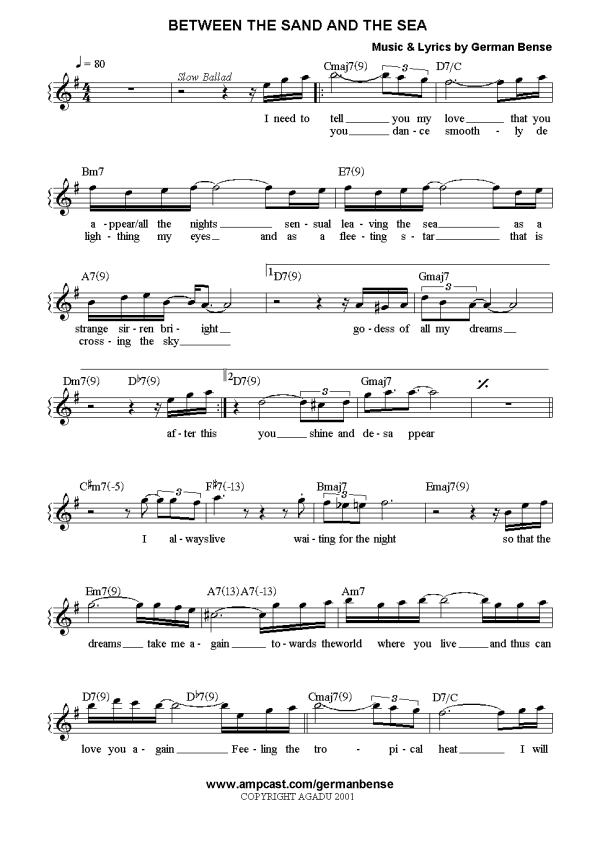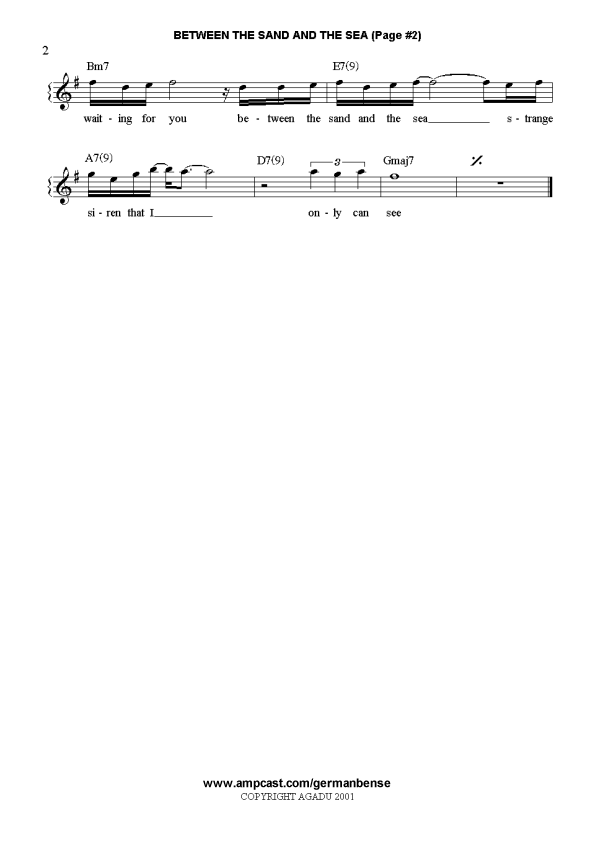 LISTA DE LETRAS, MELODIAS Y ACORDES - ELEGIR LA BOSSA NOVA
Letra, melodía y acordes en formato "real book" + video de "Between the sand and the sea" (Entre la arena y el mar)
"Between the sand and the sea" es la canción gemela (por lo menos en la letra) de "Mulher estrela do mar", a pesar de la diferencia idimática. Al igual que su hermana fue estimulada por una situación similar ...un sueño recurrente en el cual una misteriosa mujer surge del mar, una mujer con algo de diosa y algo de sirena ...una presencia onírica que baila sensual para mi deleite entre la arena y el mar, y qué, al igual que una estrella fugaz, desaparece de golpe, del mismo modo como apareció.
Si bien el escenario y lad motivaciones son iguales, las músicas y las letras difieren. La música está compuesta en un estilo samba canción lento (casi un bolero) y la letra describe esa visión mágica de un modo más sensual (a mi entender) que en "Mulher estrela do mar" (además de estar escrita en inglés y no hay traducción al portugués por el momento).
Yo siempre vivo esperando la noche, para que los sueños me lleven nuevamente hasta el lugar en dónde vives, y así poder amarte nuevamente.